1-on-1 with Buffalo Bills HC Sean McDermott after win over Falcons (10/1/17)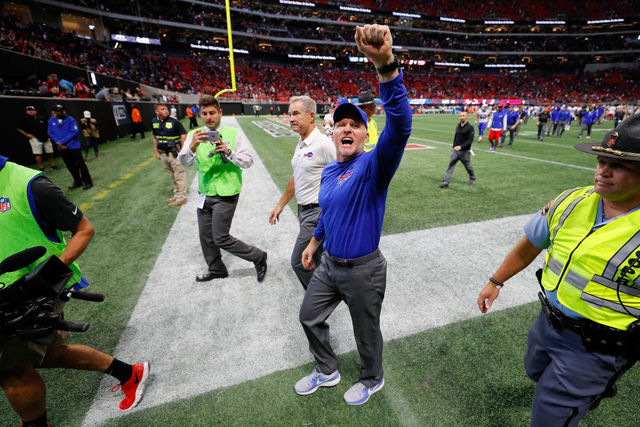 ATLANTA (WKBW) - The Buffalo Bills defeated the Atlanta Falcons on Sunday, and just moments after the game, 7ABC's Joe Buscaglia caught up with Bills head coach Sean McDermott for a 1-on-1 interview.
They talk about the win, how it came about, some pivotal decisions of his, and he even answers the philosophical question, "What is a catch?" Just click play above!