Priam Enterprises is planning for a 17th floor rooftop patio in Buffalo.
The plan, which is being proposed to the City of Buffalo Preservation Board, would be to renovate the 17-story building located at 237 Main Street, known as the Marin building. The building is already under construction for new apartment units on floors seven through 16.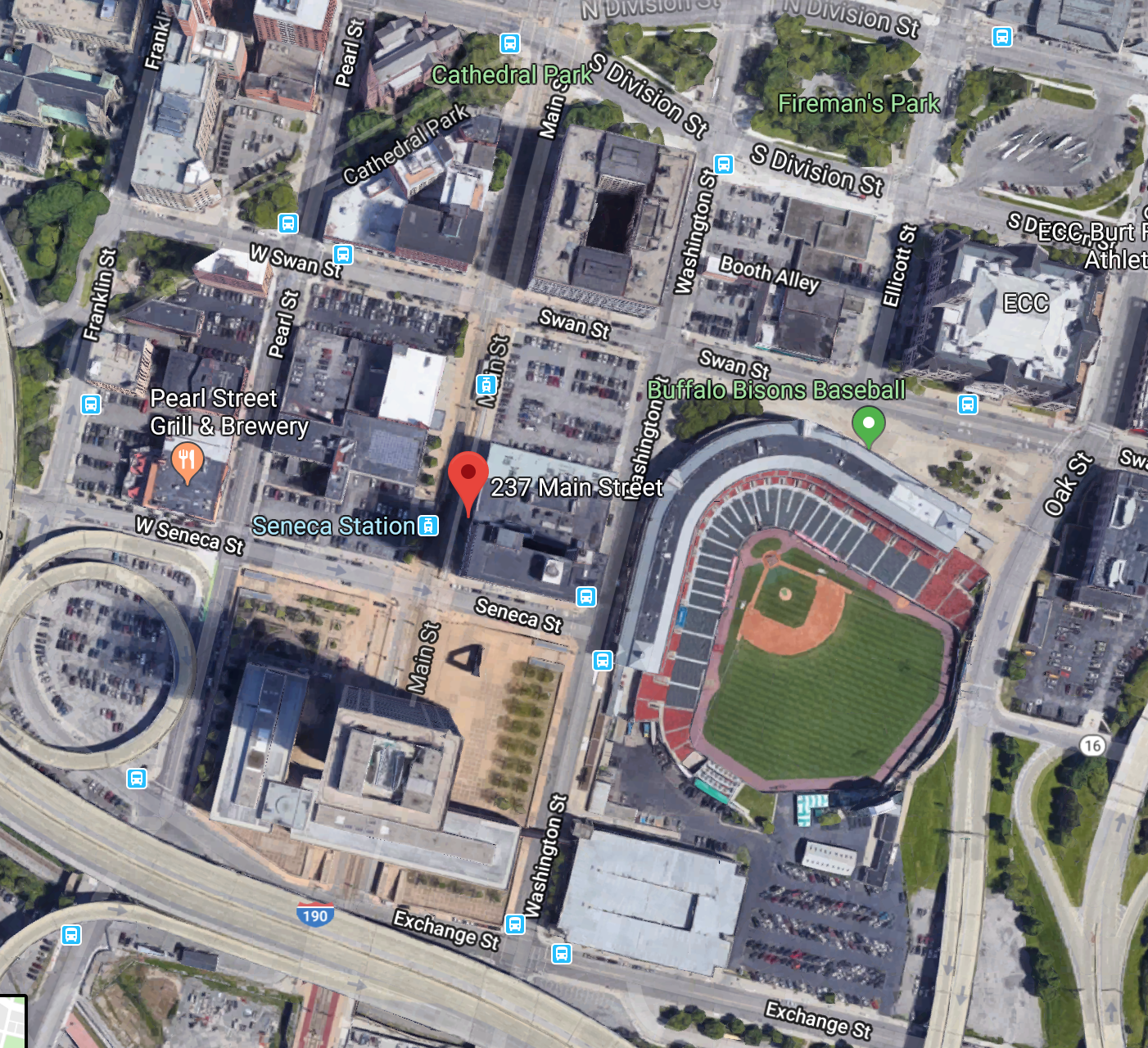 Wednesday's submission would create a 665 square foot rooftop terrace "for the tenants to enjoy the scenic views of downtown Buffalo as well as Lake Erie".
The project, according to the project narrative on the Buffalo Planning Board website, would include new stairs that would extend from the 17th floor of the building to the roof. According to Zaxis Architecture, the stairs would be enclosed, insuring that there would be little, if any, visibility from street level and also to block a portion of the new and existing cooling towers.
The new terrace will be designed to fit in with the Italian Renaissance era of the building using a combination of glass and stone.
As of right now, the roof of 237 Main Street is not suitable for the foot traffic a terrace would bring, so new steel framing would need to be constructed to support the building, and those on top of the roof. A guardrail would also need to be established with tempered glass for safety.
Have a news tip, question or comment?