When Father Joseph Gatto last month was added to the list of more than 100 priests in Buffalo who stand accused of sexual misconduct, many Catholics were stunned.
Gatto won praise and popularity as a dynamic priest with stirring homilies, and some thought he would someday wear a bishop's hat. Gatto was promoted by Bishop Richard J. Malone, who named him the president and rector of Christ the King Seminary.
But others were aware of what they saw as Gatto's darker side.
"We don't want to think that the person that we're vulnerable to or the person that we're confiding in, the person that we trust with our family, is actually a predator," said Marty Lougen, whose brush with Gatto nearly two decades ago resulted in Gatto's recent suspension.
Lougen, 45, recently filed a complaint with the Diocese of Buffalo describing how he went to the priest for counseling after suffering bouts of anxiety. Lougen returned to Amherst after years spent commercial fishing in Alaska, and the anxiety was getting to him.
In May 2000, Gatto would take walks with the young man on the streets around St. Rose of Lima Church in North Buffalo, but he found it odd when Fr. Gatto invited him to a house in Springville that he owned with Msgr. Paul J.E. Burkard, another diocesan priest.
"He said it would just be me and him," Lougen said. "It was just odd."
Lougen said no but Gatto later suggested they go see a movie.
In the theater, "He leaned over and in a very provocative way, grabbed my knee and at that point I was just totally turned off," Lougen said. "It's not something I was looking for."
After the rejection, when Lougen tried to cut off communication, Gatto called his work phone and spoke with his secretary, he said.
"It was almost like you broke up with a girlfriend," Lougen said.
The former secretary, through text messages with 7 Eyewitness News, corroborated Lougen's account and said Gatto called Lougen more than average clients would normally call.
Gatto is on administrative leave as the diocese investigates Lougen's complaint. This week, the diocese in a statement said Gatto "vehemently denies" allegations of "unwanted sexual advances."
Gatto did not return multiple messages seeking comment for this story but last month told 7 Eyewitness News he was taking a "medical leave" that had nothing to do with abuse allegations.
Last month, he told The Buffalo News, "I have never broken my vows as a celibate priest, ever."
Second man comes forward
Gene Walczak's experience with Father Joe Gatto almost destroyed his faith.
It was the 1980s and Gatto was filling in at Queen of Heaven Church in West Seneca, where Walczak would go to pray.
"He came up to me and said, 'I noticed you're here early,'" Walczak said.
Walczak was having a tough time in his life and he said Gatto offered to meet with him to talk things through.
"I'm like, 'Great,'" Walczak said. "I mean, how can you go wrong? It's a priest...you're looking for help, you're looking for somebody to guide you."
Again the house in Springville came into play. The priest had a Woodchuck on his property and Walczak's father owned a gun. Walczak offered to loan him the hunting rifle and said he and Gatto went to a local pizzeria before stopping at Walmart.
"We're walking out of Walmart and all of a sudden, his hand hits my crotch," Walczak said.
He paused and wondered if maybe it was an accident.
"So I kept on walking and...his hand hit my crotch again," he said. "He grabbed my crotch. I stopped...and I looked at him...I was in disbelief."
Walczak said there was no mistaking Gatto's intentions.
"He looked at me and gave me like a smirk," he said.
Walczak drove Gatto back to the house. He still isn't sure why he went back inside, other than the fact that Gatto was a priest.
"The priests and the police officers...whatever they say, you do," he said. "That's the way I was brought up."
Walczak said Gatto started pouring drinks and asked him to spend the night.
"It was just creepy," he said. "When he asked me to sleep over and stuff like that, I'm like, no I gotta go. I really gotta go."
After watching 7 Eyewitness News' initial report on Gatto's suspension, Walczak called the Diocese of Buffalo to report the incident, and church officials confirmed that they have received his complaint.
Walczak's account was corroborated by his mother, who said in a phone interview with 7 Eyewitness News that she remembers her son "telling me that the priest hit on him." She named Gatto as that priest and said he was assigned on a fill-in basis to Queen of Heaven when this occurred. Gatto at one point served as a "weekend associate" at Queen of Heaven in West Seneca, according to a news article published in the WNY Catholic, the official diocesan newspaper.
His account was also corroborated by a friend who spoke with 7 Eyewitness News. The friend said he remembers Walczak telling him that Gatto "touched him inappropriately."
The diocese in a statement confirmed that it has received Walczak's allegation and has attempted to contact Walczak and look into the matter.
Seminary, secrets and sex
"There's a whole subculture that is not recognized by the lay person or is known," Lougen said, "because they're in our world, but we're not necessarily in theirs."
It's a subculture that James Faluszczak knows well.
A graduate of Christ the King Seminary, he served as a Catholic priest for 18 years in the Diocese of Erie, Pa. He has protested and called for bishop accountability as sexual abuse scandals have exploded in New York and Pennsylvania, where he last served in 2014.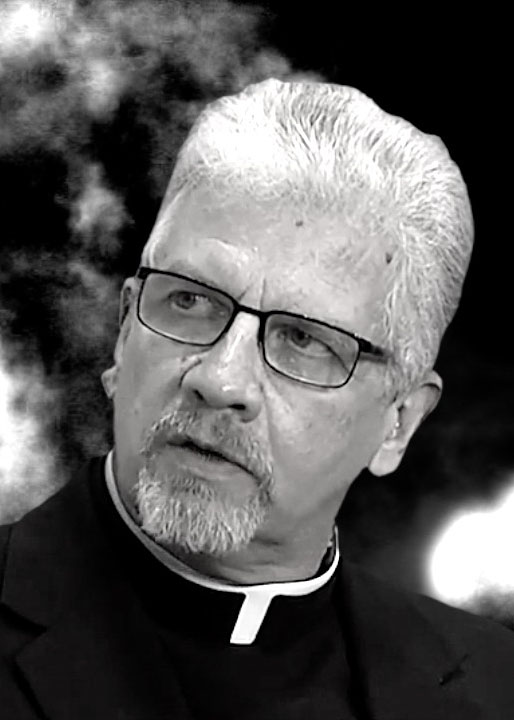 In the mid-1990s, Gatto was Faluszczak's formation director at Christ the King, where men from the Diocese of Erie and the Diocese of Buffalo would study to become priests. Much of the following account is based on sworn testimony Faluszczak gave under oath during the recent grand jury investigation of clergy sex abuse in Pennsylvania. He provided a copy of his testimony to 7 Eyewitness News.
"My experience among the Catholic clergy, both in Buffalo and in Erie, is that they are over-sexualized, highly sexualized," Faluszczak said. "When Father Gatto became the rector of Christ the King Seminary, the hypocrisy of that was part of the motivation for me to leave active priestly ministry."
Faluszczak's first experience with Gatto was a positive one. Both men were visiting Rome in the mid-1990s and Faluszczak, who was studying for the priesthood, confided in him that he was homosexual and had been sexually active with another seminarian on one occasion, he said.
"It was something I felt intensely guilty about, even a couple years later," Faluszczak said. "I had gone into therapy about it, because I felt so guilty."
But Gatto reassured him that he handled it the right way and that the indiscretion was behind him, he said.
"So when my friend told me that he was struggling in his sexuality and confided to me the nature of that, I encouraged him to go see Fr. Gatto," he said.
What happened next stunned Faluszczak.
"I was horrified when my friend came back…[and] he proceeded to tell me that they had had sex together in Father Gatto's room in the dormitory, in the chaplain's quarters of the dorm at Christ the King," Faluszczak said.
Faluszczak added, "I think the student saw it as a mutual kind of thing. I didn't view it that way and I don't now -- Father Gatto was in charge of us, as it became abundantly clear to me in the ensuing months."
Faluszczak was referring to a tense meeting he had with Gatto soon after learning about the alleged encounter with the student. He said Gatto brought up the conversation they had in Rome the previous year.
"Gatto takes me into his room -- now, I know at this point, what happened in this room -- [and] he said, 'I think we need to revisit the issue of whether or not you're ready to be ordained.' I was working on my ordination plans at this point...I was getting ready to finish a six-year seminary career and all of a sudden he's saying I think we need to revisit what happened to you in your first year here. I took it absolutely as a threat."
Faluszczak kept quiet and was allowed to be ordained. But the issue of Catholic seminaries has exploded nationally with the downfall of Cardinal Theodore McCarrick, who was accused of sexually exploiting seminarians before he became Archbishop of Washington, D.C.
Three seminaries in Boston and one in Nebraska are also under some sort of investigation, and some in Buffalo say there are similar problems at Christ the King in East Aurora.
"That somebody who was sexually involved with a student would now be at the pinnacle, who would be overseeing the entire life of the seminary," Faluszczak said, "was a clear signal to me that the church was broken from the inside...just sick."
In 2014, Faluszczak took his concerns to Lawrence Persico, bishop of the Diocese of Erie, Pa., where he was serving. Persico told him he would forward the information to Bishop Malone in Buffalo.
After hearing nothing, Faluszczak sent a letter to Bishop Malone six months ago, saying he regarded Malone as a "noble man" who had a chance to "do the right thing" and "investigate Gatto." Click here to read that letter.
But two months later, Malone provided Gatto a prominent place at the ordination of the diocese's four new priests. Gatto, accused of preying on a student, was allowed to bless them in front of Buffalo's bishop.
In response to this story, the Diocese of Buffalo released a statement saying Malone met with Bishop Persico in Erie "shortly" after receiving Faluszczak's letter. The diocese said Persico told Malone the former student "completely denied that there was anything inappropriate between himself and Fr. Gatto." (The former student, who is now a priest, did not respond to multiple messages seeking comment.)
The diocese's statement said Auxiliary Bishop Edward Grosz and Steven Halter, a former FBI agent who was hired by the diocese, investigated the allegations again this week and "reaffirmed…that this was handled properly."
Faluszczak also included the allegations against Gatto in a letter he and two others sent to Pope Francis in August. Click here to read that letter.
Beverly Malona, who for 17 years served as director of the Buffalo Diocese's natural family planning office, said problems at the seminary stretch back decades. Prior to 1990, Christ the King was operated by the Franciscan Friars, and the diocesan seminary in East Aurora was named St. John Vianney Seminary.
Malona recalled seminarians coming to her office downtown at the chancery in the 1980s and 1990s to tell her they were being 'targeted' for sex by older priests at the seminary.
"It was a hotbed of sexual activity," said Malona, who served as a lecturer at Christ the King and also taught deacons. "I'd walk in and the hair would stand up on my neck."
Many older priests in the Diocese of Buffalo attended the "minor seminary" on Dodge Street on Buffalo's East Side starting at age 13. Malona said there was at least one "predator priest" who was known to prey on the boys, many of whom were just hitting the age of puberty.
"These boys were told that celibacy simply means not marrying a woman," Malona said. "[They were told] this doesn't violate our celibacy if we touch each other, have sex with one another. And that's part of the grooming, and how you get a 13-year-old very confused."
7 Eyewitness News has also spoken with a recent seminarian, who confirmed that a culture of sexual activity still exists in the seminary as recently as 2011. He did not want to go public with his story because he fears retribution for speaking out internally about the sex he witnessed around him.
Statistics show there is no correlation between sexual orientation and pedophilia. But Faluszczak said because all sex among clergy in the Catholic Church is forbidden, a culture of "sexual blackmail" can take hold, making the priesthood a place where pedophiles could expect their crimes to remain secret.
Studies performed by psychotherapist and former priest A.W. Richard Sipe suggest as many as half of all Catholic priests have been sexually active during their priesthood. Most are having sex with other adults -- male and female -- but they are loathe to blow the whistle on pedophiles for fear their own illicit relationships would be exposed, Faluszczak said.
"It's those characteristics that help to give cover to the phenomenon of clergy sexual abuse," Faluszczak said. "A priest is going to be more likely to put their head in the sand than confront these issues in the diocese. We haven't heard a single priest in the Diocese of Buffalo call for Bishop Malone's resignation."
In response to these allegations, 7 Eyewitness News reached out to the Rev. John M. Staak, who is serving as interim president-rector at Christ the King Seminary in Gatto's absence.
In an email, he said:
"You need to know that we, the formation team, faculty, and staff of Christ the King Seminary, are inspired by the high quality and talent of our present seminarians, deacon candidates, and lay men and women studying for ministry. With all the disheartening news recently, their steadfast faith demonstrates God's grace at work."
Malone chose Gatto for seminary
Malone has made Christ the King Seminary a major priority of his tenure as bishop -- and he has chosen Gatto to lead the way.
Once thought to be in danger of closing, the seminary earlier this year received a $1.9 million upgrade to its education center, and Malone in 2014 chose Gatto to be the steward of its turnaround.
"I am extremely confident in Father Gatto's ability to build on the resurgence of the seminary and its primary role as the local center for the formation of men for the priesthood," Malone said at the time.
This week, the diocese in a statement cited Gatto's "very fine reputation" as reason for appointing him to lead the seminary, saying, "These recent weeks are the first time we have heard any concerns about anything inappropriate with Fr. Gatto." Click here to read the diocese's full statement.
Now both men find themselves under fire for the clergy sexual abuse scandal that has exploded in the diocese, and internal documents obtained by the I-Team show they were both involved in dealing with accused priests.
In a Sept. 17, 2012 memo discussing a priest accused of sexual misconduct, church lawyers wrote, "During your discussion with Fr. Joe Gatto, you addressed whether we should report this matter to the Review Board. Fr. Gatto recommended reporting it to give the Bishop some 'cover.'"
While that conversation happened just one month into Malone's tenure, recent emails show the two men shared sentiments about the scandal.
"...Many of my brother bishops want to talk about our Buffalo abuse situation, and express their concern and prayers for us," Bishop Malone wrote. "It is very moving, but I do tire of talking about it."
Gatto reassured Bishop Malone, writing, "You have been incredibly strong and the lightning rod for the entire situation. You can not keep up the pace and intensity, promise you will take time for Richard very soon…I am here for you in any way you deem necessary."
Have a tip for the 7 I-Team? Email them at iteam@wkbw.com. All tips are confidential.