Good news for postal workers?
The number of dog attacks on WNY postal employees has decreased by 4%, according the postal services' annual dog attack city rankings.
In 2017, postal workers attacked by dogs nationwide reached 6,244, which is about 500 fewer than 2016. 79 of these attacks happened in WNY -- down 4% -- from 82 in 2016.
Check out the local numbers: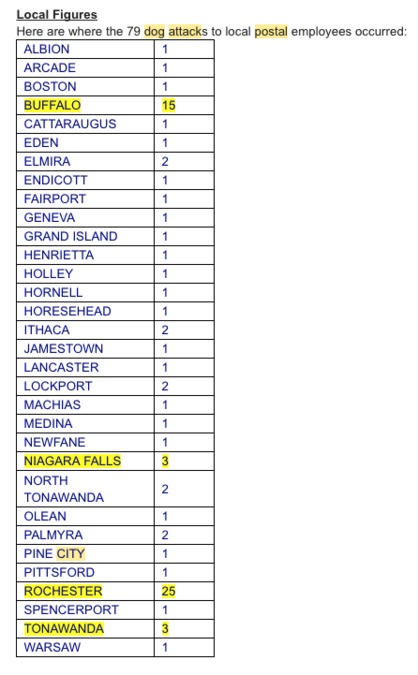 "Dog attack prevention is about vigilance," said Western NY District Safety Manager Daniel Welch. "Our employees must be vigilant in identifying where dogs reside and taking necessary precautions; dog owners must be vigilant in keeping dogs restrained when carriers are at their home; and we need to teach our children on how to behave around family pets as well as dogs they do not know."
According to the CDC, half of the 4.5 million Americans bitten by dogs annually are children.
National Dog Bite Prevention Week runs April 8th through April 14th.