24/7 Food Pantry coming to NT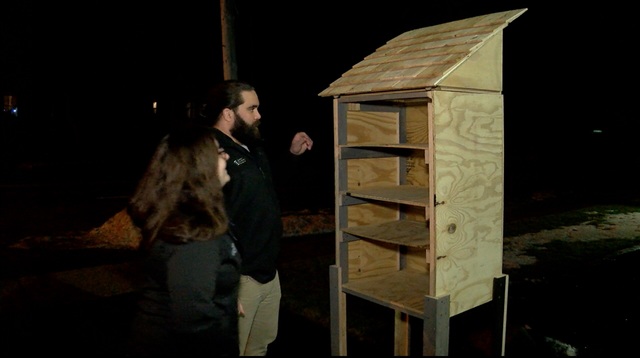 NORTH TONAWANDA, N.Y. (WKBW) - Little Free Pantry, a nationwide project to bring small food pantries to residential areas, will be coming to North Tonawanda.
Little Free Pantries are small in size, typically appearing as big as a standard cupboard. The size affords the Little Free Pantries the opportunity to be open 24/7, 365 days a year, completely run by volunteers. The ease of the pantries is why Courtney Gfroerer has decided to bring Little Free Pantries to North Tonawanda as two will be opening soon.
"They're for anyone and everyone. It can be someone who's homeless and has no food at all or it can be someone in between jobs" Gfroerer said.
Gfroerer will be helping in opening two pantries, one at Lumber City Church and another at Nash Road Church. As of January 22nd the pantries were not open, however Gfroerer is hoping that they will open the week on January 29th. Donations can be brought to the churches the pantries are at as soon as they are officially set up.