The call came in to the newsroom at 5 a.m. -- and the caller was desperate.
"I live in a nursing home and I need someone to please investigate this place," the woman cried. "It is so bad…Please, please help me."
She was talking about Safire Care in South Buffalo, a nursing home that for years was known as Ridge View Manor. Current and former patients tell 7 Eyewitness News that it's long been a place of last resort. (The federal government rates it two out of five stars, or "below average.)
Tragedy is what brought Barbara Kent to Safire. Her youngest son, Rick, died at 39 of cancer, and with no one to care for her, Barbara moved back to Buffalo three years ago to be with her sister.
"This is the place she found that had an opening," Kent said. "Oh, if I could only get out of here…$12,000 a month to live in this rathole?"
Kent, who is a paraplegic, estimates her care costs $12,000 per month, with most of the costs paid through Medicare or Medicaid.
Watch part 1 of our two-part I-Team investigation here
A pattern of serious mistakes
Public records show the costs for Medicare and Medicaid patients can range from $70,000 to $175,000 per year. Kent said taxpayers are hardly getting their money's worth.
"I have laid in my own bowel movement for hours," she said in a recent interview. "Who wants to do that?"
Tucked away at the end of a long hallway, Kent has complaints about chronic understaffing and a lack of basic supplies, like diapers.
Nurses try their best but are so overworked that when Kent asked for a glass of water at 8 a.m., she said, "I finally got it from the second shift, but not until 3:45 in the afternoon."
Multiple trips to the nursing home over the last month revealed an overwhelming stench and physical deterioration. Kent lies in bed most of the day and the base of the drywall on the wall in front of her is literally crumbling away. Insulation is exposed in her bathroom. Outside the nursing home, one family member of a resident remarked that the place was just not clean.
"Nobody should have to live like this," Kent said.
Beneath those quality of life issues lie a pattern of serious mistakes detailed in reports filed by the State Department of Health.
MAY TO JULY, 2016: Inspectors discover nurses taking blood sugar samples from multiple patients using the same meter, without properly disinfecting the meter between patients. It's recommended that each patient have his/her own meter to prevent the spread of diseases like HIV or hepatitis.
Thirty residents regularly receive glucose testing, including two with "known communicable bloodborne diseases," records show.
"I guess I didn't clean the machine, but I usually do," the nurse told inspectors.
The nursing home is cited with the highest violation -- IMMEDIATE JEOPARDY -- and fined $92,000 by the state and federal governments. In 2016, the home was fined more than $90,000 by the state and federal governments for using the same glucose meter to draw blood from multiple patients. (More on that error below).
JANUARY 2017 - Staff neglected to give a seizure-prone patient 19 doses of medicine, reports show. The man fell to the floor, cut his forehead and was taken to the emergency room twice in one night.
MARCH 2017 (Most recent inspection): Safire did not comply with a state law that bars serious criminals from working in nursing homes.
The state performed a background check on a nurse aide and notified nursing home officials of the crime, but they allowed the aide to work another 56 hours before removing the employee, reports show. A nursing home official blamed the error on a broken computer.
"Nobody should have to live like this."
Making Changes
The 7 Eyewitness News I-Team took these concerns to the nursing home administrator, who put us on the phone with Darrell Sokol, regional administrator of Sapphire Western Tier Facilities. Records show the nursing home is owned by Solomon Abramczyk, Judy Landa, Richard Platschek and Robert Schuck, through Safire Rehabilitation of Southtown, LLC. Members of the group own multiple nursing homes in the New York City area and three in Western New York, including Safire North (formerly Sheridan Manor) and Williamsville Suburban.
Asked about the crumbling walls at Safire South, Sokol said, "Well, of course...all the rooms are being re-done brand new."
He declined to comment further, saying he was driving in Brooklyn. He said he would be in Western New York last week and was open to a sit-down interview, but he never called back.
A building permit filed at Buffalo City Hall show Safire is in the midst of a $700,000 renovation project of the lobby and therapy area.
But in those documents, there's no mention of upgrades to the first-floor patient rooms, even though the owners told the federal government in a loan application that more than $600,000 of room upgrades were "critical." Family members of patients have said some rooms on the second floor of the nursing home appear to be refurbished and are in much better condition than those on the first floor.
Meanwhile, New York State is taking action and has opened an investigation into staffing levels and quality of care at the nursing home.
"The state Department of Health takes the health and safety of nursing home residents with the utmost seriousness," a department spokesman said in a written statement. "The Department conducted an onsite survey and cited Safire Rehabilitation of Southtowns for deficiencies pertaining to staffing levels and quality of care. As a result, the Department has required the facility to develop a plan of correction to resolve the specific violations cited. As this remains an active investigation, we cannot comment further."
For Kent, help can't come soon enough.
"I wish I could get out of here right now, this minute," she said, bursting into tears. "I hate it here so bad. I can't take it...It's really bad here. Don't ever put your loved one in here, ever."
The costs of nursing homes, in dollars and disease.
Ignoring the Rules
Kitty Wolf's life changed forever the day she came to Safire South nursing home.
"All my independence was taken," Wolf said.
Wolf fell in her East Aurora home and cracked her knee cap three years ago. After surgery at Mercy Hospital, doctors sent her to Safire for rehab that was supposed to last a few weeks.
"It said right on the paper, 'No weight-bearing exercises,'" she recalled in a recent interview.
But Wolf said therapists ignored those rules and forced her to stand on her toes right away. The premature exercise, she found out months later, shredded the muscles in her legs.
"It was terrible," she said. "And I started screaming and they said, 'Don't be such a baby.'"
Watch part 2 of our two-part I-Team investigation here
Wolf soon became a long-term resident at the nursing home, spending a year-and-a-half witnessing conditions she says were inhumane.
"A woman came in and pooped right on the floor and wiped her hands on the walls and then I had to wait for somebody to clean it up, and you could wait 45 minutes or you could wait...four hours depending on who was on staff and who wanted to do it," she said.
Nothing compares to the time she received a letter from managers telling her they "may have exposed you to an infection" because of an "unacceptable practice" in which a nurse used the same glucose meter to take blood from multiple patients.
"They did not change the needle that goes in to take the blood," Wolf said. "They just kept using the same one over and over again."
The account is documented in state inspection reports and Wolf independently confirmed many of the details in those reports. The letter sent to her by nursing home managers said the glucose meter "may not have been adequately disinfected." They urged recipients of the letter to get tested for Hepatitis and HIV.
"Because the two people who were there who had Hepatitis C, had been tested with the same needles," she said.
Regulators fined Safire more than $90,000 for the error and state reports show at least two residents of the nursing home were known to have "bloodborne communicable diseases." Thirty residents required glucose testing, reports showed.
"So, we were all very worried," Wolf said.
Worry turned to outrage when Wolf and her son, Jon, got the test results, which came back positive for Hepatitis C.
"I couldn't believe it," Jon Wolf said. "Honestly, it was right when she was leaving and we couldn't get out of there fast enough."
Wolf is at another nursing home now and says she is much happier. But the New York City ownership group she blames for the poor care continues to come under fire.
The State Health Department has opened an "ongoing investigation" of Safire South pertaining to "staffing levels and quality of care," a spokesman said.
Williamsville Suburban, another nursing home owned by the group, was already under investigation for providing "insufficient heat" in December, when temperatures fell below 15 degrees.
While the ownership group does run some five-star nursing homes, two of the Safire South owners, Solomon Abramczyk and Robert Schuck, are under intense public pressure downstate. They are accused of buying a nursing home outside New York City, "slashing its nursing tally by 54 percent...putting the bottom line ahead of the care of their residents," and leaving residents "to sit for hours in their own feces," according to a series of investigative news stories written by Daniel Axelrod of the Hudson Valley Times Herald-Record.
"It's really horrific what's been going on at Sapphire," Assemblyman James Skoufis, D-Woodbury, said in a recent video to constituents that he posted on YouTube. "It's a direct result of the new ownership's approach -- their for-profit approach -- to providing so-called care."
Records obtained by the 7 Eyewitness News I-Team show taxpayers are actually funding a large part of the Safire operation in Buffalo.
When they applied to buy the nursing home four years ago, the owners said they planned on collecting $8.9 million per year -- or 84 percent of total revenue -- from Medicare and Medicaid, which is underwritten by federal taxpayers.
Those same records show profits that year for the South Buffalo nursing home were estimated at $1.6 million dollars.
Another document shows that if the federal Department of Housing and Urban Development approves the deal this week, taxpayers will soon fund insurance on the nursing home's $10 million mortgage.
A representative from the ownership group declined an interview request, but in a brief phone conversation said the nursing home is working to get back on track.
"We make sure if we do fall out of compliance with something, we immediately react and do return to compliance," said Darrell Sokol, regional administrator of Sapphire Western Tier Facilities.
The words are of no comfort to Kitty Wolf.
"It makes me very angry to think that my whole life changed," she said. "I can't walk, so I can't do anything anymore."
To report a nursing home problem: Call the State Health Department's Centralized Complaint Intake at 1-888-201-4563. All complaints are reviewed and kept confidential.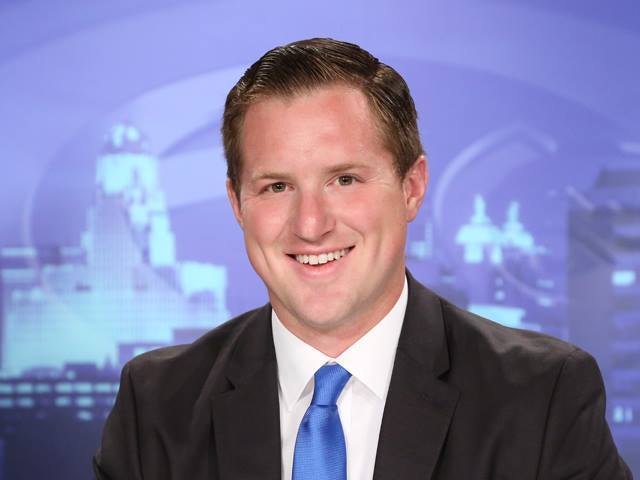 Charlie Specht is the lead Investigative Reporter for the 7 Eyewitness News I-Team. Photojournalist Jeff Wick assisted with the editing of this story.
Have a tip for the I-Team? Reach out to us using the form here