Town of Tonawanda Aquettes win Junior Olympic Gold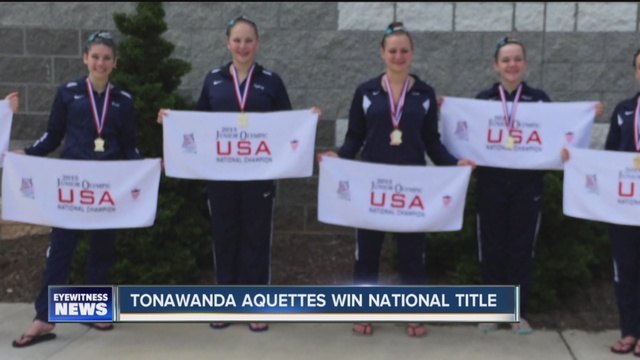 BUFFALO, N.Y. (WKBW) - The Town of Tonawanda Aquettes are National Champions, winning Gold at the US Synchronized Swimming Junior Olympics on Sunday.
Claire Ermer, Sydney McLaren, Alexandra McGee, Lexi Sandekian, Alyssa Reed and Madison Wall putting together two masterful performances in the water, besting Northern Colorado 129.3 to 128.2.
The Aquettes scored a 60.3 points in the "Figures" competition and a 68.9 in the "Free Style" portion of the event.
McGee was named to the Junior National Team in April.
Stay in Touch Anywhere, Anytime with News, Weather and Video -- Download the WKBW app:
Or Sign up for our Daily Newsletter -- Delivered to Your E-mail: