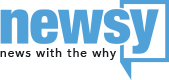 wkbw.com
National News Partner
'White Lives Matter' Rallies Protest Refugee Resettlement Program
On Saturday, white nationalist groups staged "White Lives Matter" rallies in two towns in Tennessee.
They were protesting refugee resettlement, an issue that's been center-stage in the Volunteer State for more than a year.
Tennessee sued the federal government over the refugee resettlement program — specifically, over who should foot the bill.
SEE MORE: The US Will Start Admitting Refugees Again — With 'Enhanced Vetting'
About 18,000 refugees have arrived in Tennessee over the last 15 years. Tennessee lawmakers say taxpayers shouldn't have to pay for refugees' resettlement or participation in state-funded programs like Medicaid and public schools. The lawsuit says when Tennessee tried to pull out of resettlement programs, the federal government threatened to cut off billions in funding.
Other states have brought similar suits, pointing to a 1980 law that requires the federal government to "consult regularly" with the states about resettlement. Tennessee just took it one step further.
The lawsuit says the federal government is unconstitutionally "coercing" the state to fund parts of the refugee resettlement program.
The lawsuit points to the 10th Amendment, which protects states from the federal overreach.
The rallies were staged in Middle Tennessee: one in Shelbyville, and another in Murfreesboro.
Counterprotesters were also out in force. Local law enforcement planned a sizable presence to try to keep the peace.
---
Trending stories at Newsy.com