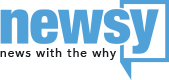 wkbw.com
National News Partner
Phoenix's Mayor Wants President Trump To Delay A Rally In The City
President Donald Trump is planning to hold a campaign-style rally in Phoenix next week. And the city's mayor isn't happy about it.
On Thursday, the same day Trump posted ticket information for the Aug. 22 event, Mayor Greg Stanton said in a statement he hopes the president "delays his visit."
Here's why. Stanton said he's "disappointed" Trump wants to hold a rally while the country is "still healing" from the violent protests in Charlottesville, Virginia.
SEE MORE: While Some Republicans Criticize, Mike Pence Says He Stands With Trump
He added: "If President Trump is coming to Phoenix to announce a pardon for former Sheriff Joe Arpaio, then it will be clear that his true intent is to enflame emotions and further divide our nation."
In an interview with Fox News earlier this week, Trump said he is "seriously considering" pardoning Arpaio. The sheriff was found guilty of criminal contempt after his department failed to follow a court order to stop racial profiling practices.
Trump has yet to comment on Stanton's request to delay his visit. But the mayor said if Trump does decide to continue with the rally, the city's police department will focus on keeping everyone safe.
---
Trending stories at Newsy.com