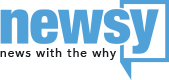 wkbw.com
National News Partner
At Least 3 Dead After Shooting At Business Park Northeast Of Baltimore
At least three people are dead after a shooting Wednesday at a business park northeast of Baltimore, law enforcement say.
Harford County Sheriff Jeffrey Gahler told reporters five people were shot at Advanced Granite Solutions at the Emmorton Business Park at about 9 a.m. local time. Three died, and two were taken to the hospital in critical condition.
Police identified the suspect as 37-year-old Radee Prince. As of Wednesday morning, officials said the suspect was still at large, armed and dangerous.
Businesses and schools in the area were on lockdown. Authorities are still seeking a motive for the shooting.
---
Trending stories at Newsy.com