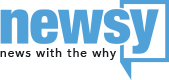 wkbw.com
National News Partner
At Least 1 Dead As Fast-Moving Brush Fire Scorches Southern California
A fast-moving brush fire continues to race through Southern California.
According to the Ventura County Fire Department, the Thomas Fire was first reported Monday evening north of the city of Santa Paula.
By early Tuesday morning, the blaze scorched 26,000 acres, fueled by powerful winds.
SEE MORE: One Part Of California Braces For Fires As Another Part Puts Them Out
The Ventura County Fire chief told reporters one person died in a car accident while trying to evacuate from the fire.
And thousands of homes were ordered to evacuate.
Because of the fire's intensity, emergency crews are having trouble accessing the area. As of early Tuesday morning, the blaze was at 0 percent containment.
---
Trending stories at Newsy.com