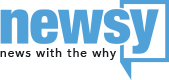 wkbw.com
National News Partner
Air Force One Will Reportedly Be Replaced With Secondhand Planes
After his election, President Donald Trump tweeted that the price tags on Air Force One's replacements were "out of control." Now it looks like the Air Force may have found a way to cut costs.
Defense One reported that the Air Force will get a pair of Boeing 747-8s secondhand. It says the White House will get the two jets from a now-defunct Russian airline.
You'd think the White House would want to steer clear of all things Russia, given the election interference and ongoing investigation into potential collusion. But apparently the deal was too good to pass up.
SEE MORE: Trump Can't Repeal Obamacare Alone, But He May Be Able To 'Implode' It
The average price for a 747-8 is $386.8 million. It seems like that's a big savings compared to the $3.2 billion the Pentagon allocated for two brand-new Air Force One replacements.
But the price for the planes will likely end up being a lot higher. Air Force One has to be equipped to dodge missiles and withstand the electromagnetic pulse from a nuclear explosion, which will no doubt be expensive.
It's unclear how much those upgrades would cost, or if it would even be cheaper to add those onto an existing plane than to build a plane with those capabilities from the ground up.
The Air Force didn't confirm all the details but acknowledged it's "working through the final stages of coordination to purchase two commercial 747-8 aircraft." The deal could be made official shortly.
---
Trending stories at Newsy.com